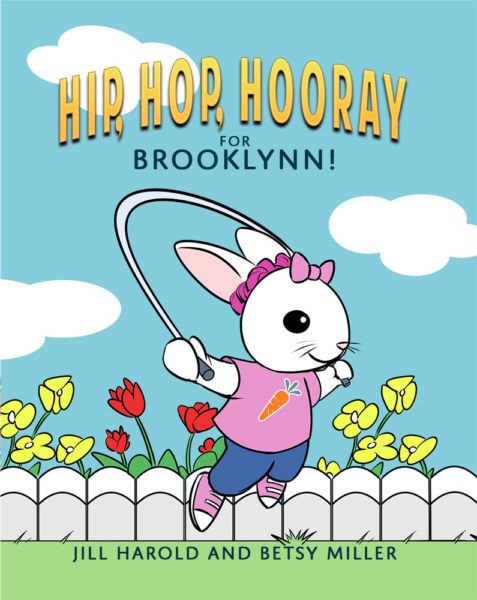 This upbeat picture book is about Brooklynn, a little bunny who loves to hop. Brooklynn wears a brace at night, but she is determined to learn how to hop rope in time for the Hippity Hop Games. Armed with hop rope rhymes and a can-do attitude, Brooklynn shows that persistence pays off and can be a lot of fun.
Order now from
Overview
About the Authors
Jill Harold created the online support group Clubfoot Community of California and manages the Clubfoot Shoe Exchange USA and Clubfoot Journey groups. She became involved with clubfoot support groups when her daughter was born with clubfoot, and she was inspired to write this book to help other families on a similar journey. Jill (Mama Bunny) is an elementary school teacher who lives in California with her husband Josh (Papa Bunny) and three little children bunnies: Bryson, Brayden, and Brooklynn.
Betsy Miller is the author of the children's stories "Straight, Strong, and Stretchy" and "The Piñata Moon" as well as the nonfiction books The Parents' Guide to Clubfoot, The Parents' Guide to Perthes, and The Parents' Guide to Hip Dysplasia. She teamed up with Jill Harold to write Hip, Hop, Hooray for Brooklynn! to share what a little fun and a lot of persistence can lead to in life. Betsy loved to jump rope with her friends when she was growing up, and she had fun making up the jump rope rhymes for this book.