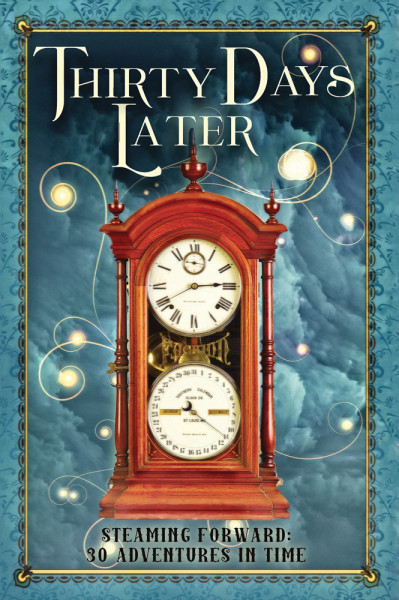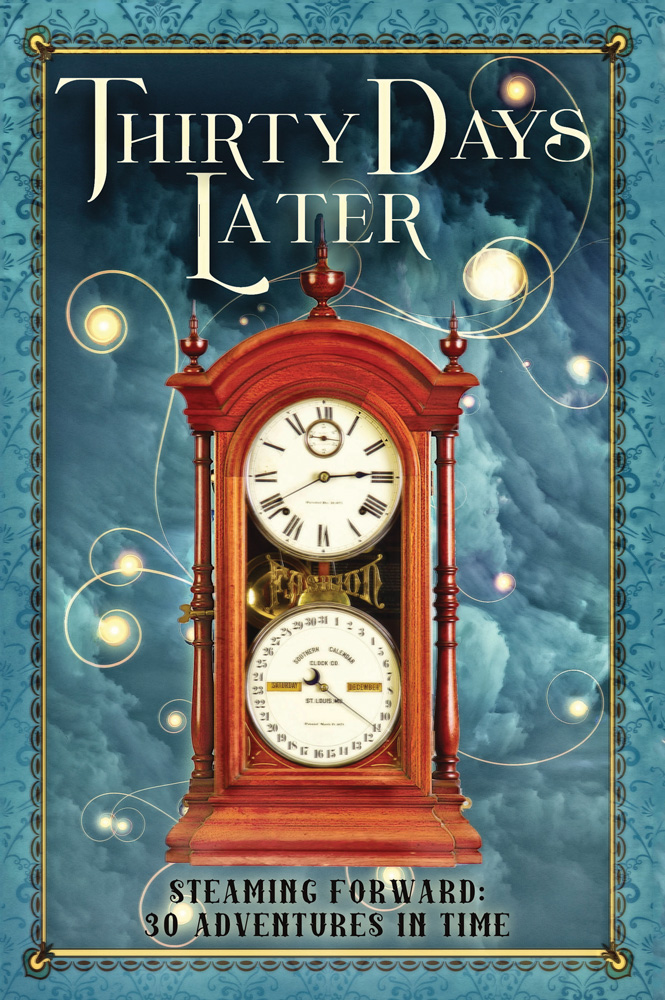 Steam! Noir! Revolution! Sasquatch! The creators of steampunk anthology Twelve Hours Later are back with a vengeance, and a lot can happen in thirty days!
Featuring Hugo Award winning author and master of alternate history, Harry Turtledove, Thirty Days Later, Steaming Forward: Thirty Adventures in Time contains 15 pairs of stories set 30 days apart.
Do you dare open the cover and lose yourself in time?
The clock is ticking …
Overview
Revenge and greed threaten to tear apart lovers and families
Dragons wreak havoc and Sasquatches dabble in politics
Revolution is in the air, and in the streets
A cursed netsuke threatens to take the life of a young girl
Review from Rebecca Sky, literary reviewer for the Punkettes
"Need help steaming up your Summer? The other day I made myself a cup of tea and sat down to read the THIRTY DAYS LATER anthology put on by Thinking Ink Press. I wasn't expecting the soirée of steam/clock infusion. I soon found my tea turning cold and me turning the next page. Thirty Days Later is full of interesting diverse stories that will appeal to a wide variety of readers with sightings of Royals, ghosts, dragons, Japanese folklore, spies, and even a Sasquatch(?!). While the packaging didn't capture my attention, the high caliber creative content did. From Hugo award winning author to fresh new voices, this is one collection steampunk enthusiast should not judge by the cover."